Every 12 Hours
A Rhino Is Killed
For its Horn
SAFE Worldwide Anti-Poaching Initiative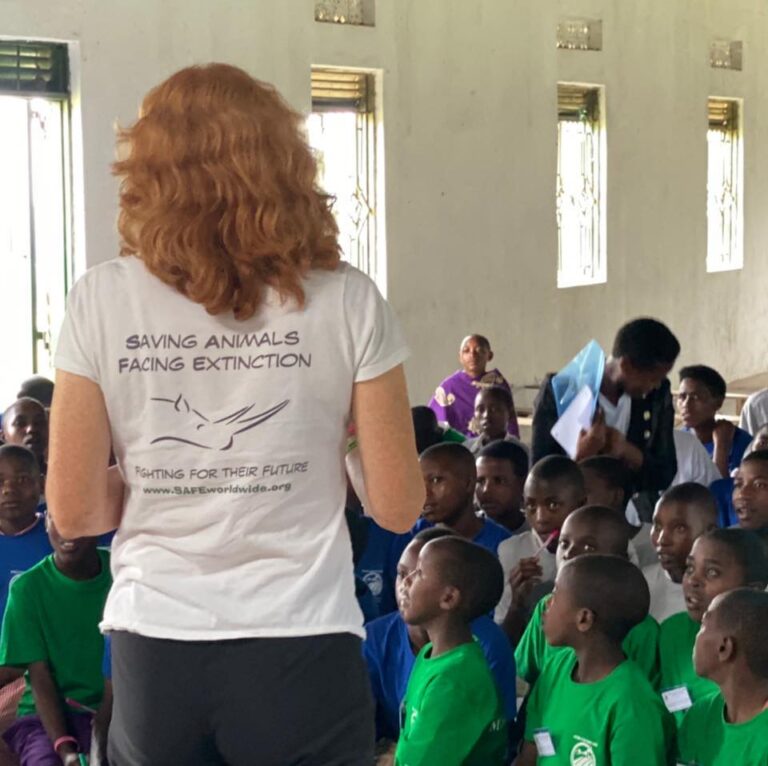 Anti-Poaching Campaign Goals
Return of the Rhino Project
Click here
to find out how SAFE Worldwide is getting involved with the Reintroduction of the Southern White Rhino Initiative in Uganda.
Tigers are poached on the black market for their organs, claws, teeth, pelts and bones used in traditional Chinese and eastern medicine.
The illicit wildlife and plant trade is estimated to be worth $70-213 billion a year and infringes on natural resources of countries and wealth of businesses around the world.
100 million sharks are killed every year throughout the world for either consumption or as a consequence of fishing by-catch.
Poaching is contributing to the extinction of hundreds of species, including tigers, bears, elephants, and rhinoceroses.
It is estimated that between 30,000 and 38,000 elephants are poached annually for their tusks.
Over 30,000 green sea turtles are poached every year in Baja, California alone.
Baby gorillas are being poached and stolen from the wild, sold for as much as $40,000 each.
Big-horned sheep antlers can fetch $20,000 on the black market.
In Africa, thousands of animals are poached every day illegally for either the bushmeat trade or for the illegal wildlife trade
Join us to see what a day in the life of an anti-poaching team is like!
In Dete, Zimbabwe with the Painted Dog Conservation Anti-Poaching Rangers
Clients share their experience
I could barely walk, sit or stand when I found my way into Dr. Leibovitz's clinic. I had seen some other chiropractors, but it was only in this clinic that I had gotten real help with my issues.
Dr. Leibovitz sent me for an MRI and my results showed a bulging disk and a herniated disk. The treatment I received helped solve all my back pains. I can't believe what an improvement.
the staff at Dr. Leibovitz is wonderful. Now I can come back to all my favorite sports activities and drag my husband to whatever jogging marathons are available locally.