Every 12 Hours
A Rhino Is Killed
For its Horn
SAFE Worldwide Anti-Poaching Initiative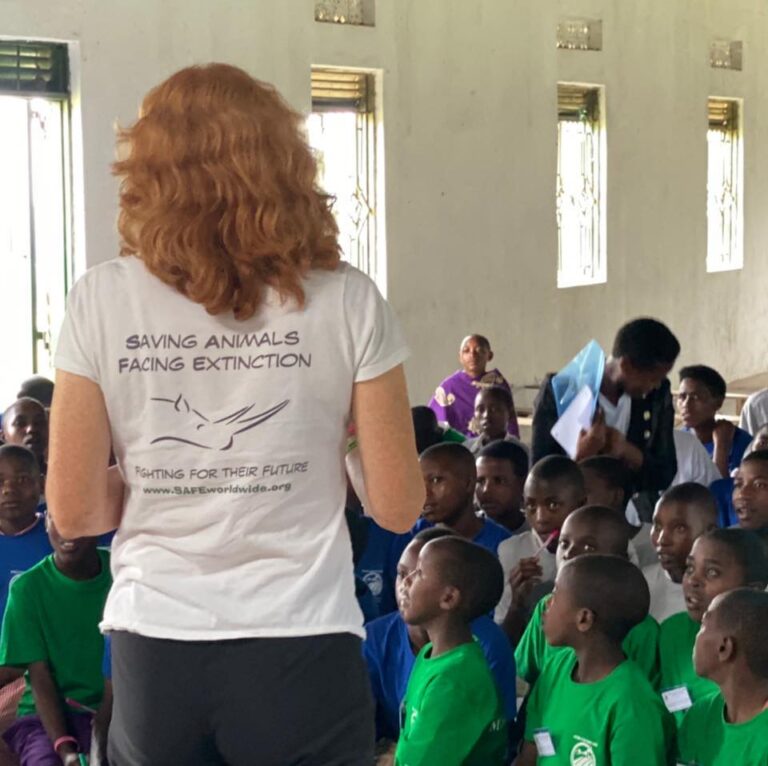 Anti-Poaching Campaign Goals
There are only 18,000 white rhinos left in the wild.
The illicit wildlife and plant trade is estimated to be worth $70-213 billion a year and infringes on natural resources of countries and wealth of businesses around the world.
The majority (98.8%) of the southern white rhinos occur in just four countries: South Africa, Namibia, Zimbabwe, and Kenya.
Poaching is contributing to the extinction of hundreds of species, including tigers, bears, elephants, and rhinoceroses.
White rhinos are classified as Near Threatened. They are they only species of the five rhino species not classified as endangered.
The Convention on International Trade in Endangered Species of Wild Fauna and Flora (CITES) banned the international trade of rhinoceros horn in 1977, and there was a decline in poaching through the 1990s, especially for the black rhino population
Criminal syndicates in South Africa can transfer a poached rhino horn by truck from Mozambique (also known as "Poacher's Alley) to Asia within 24 hours.
From a 12-month period ending in July 2014, there were 27 reported deaths of park rangers in Africa, with 80% of those killed by poachers.
In South Africa, between 1990 and 2007, there had not been more than 36 rhinos poached in any single year. In 2012 reportedly 668 rhinos were killed by poachers, more than half being in South Africa's Kruger National Park.
Clients share their experience
I could barely walk, sit or stand when I found my way into Dr. Leibovitz's clinic. I had seen some other chiropractors, but it was only in this clinic that I had gotten real help with my issues.
Dr. Leibovitz sent me for an MRI and my results showed a bulging disk and a herniated disk. The treatment I received helped solve all my back pains. I can't believe what an improvement.
the staff at Dr. Leibovitz is wonderful. Now I can come back to all my favorite sports activities and drag my husband to whatever jogging marathons are available locally.
Need our care?
Please call us:
We would love to see how we can help you solve your neck and back problems in the best pain free methods